About Bayford Meadows: the Circuit and its History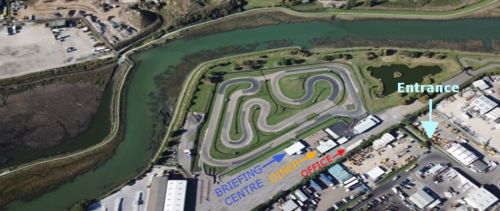 Welcome to Bayford Meadows, a British Championship venue and 1100m NKA/MSA licensed circuit set within a 12 acre site.
The circuit was designed and built by owner Gerry Lilley, on what was previously wasteland behind the Eurolink Industrial Estate and first opened to the public in 1997.
The circuit is managed by Gerry's daughter, Corinne Murphy (pictured below) and has a great team who work together with the aim of making every karting experience at Bayford Meadows an enjoyable one. The circuit features a fast and consistent asphalt racing surface, and is regularly enjoyed by both leisure karters and owner drivers.
Bayford Meadows' commitment to exceptional customer care and personal service has made it one of the country's premier outdoor floodlit kart circuits.
We hope to continue to increase our base of happy customers, so if there is a particular type of karting event you require, we will do our best to accommodate your requirements. We look forward to speaking to you.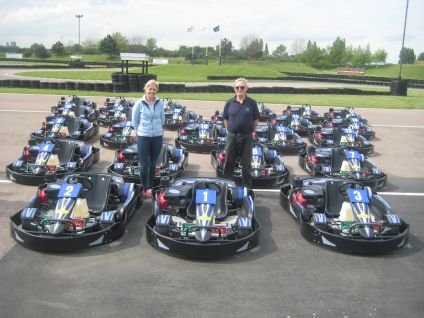 Adult + Junior Karting (9+ years)
Group Events + Birthday Parties
Exclusive Circuit Hire
Owner Driver Practice/Testing
MSUK Sprint Meetings
Demanding Drive
Easily Accessible Location
The circuit is open weekdays,
weeknights and weekends