Come and Experience the Thrill of Karting!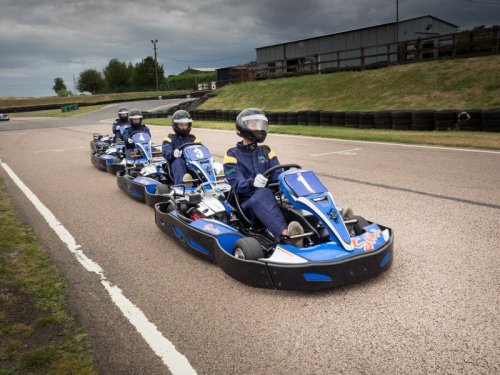 Want to experience the thrill of karting? Our Leisure Sessions are just for you!
Our fleet of Leisure Karts include different sizes to accommodate all ages and abilities (minimum age 9 years old/minimum height 127cm). Small groups of friends, families or individual juniors/teens are welcome to come and enjoy Leisure karting here at Bayford Meadows.
All sessions are supervised and include a safety briefing, basic tuition and all necessary sanitised and prepared safety wear. Please allow 30 minutes in addition to your driving time. For further information on safety equipment and briefing, please click here.
Leisure Hire Cost:
£45 per person for 30 minute driving session.