From the age of 9 -15 years budding drivers are welcome to come to our BM Junior Academy sessions where they can develop their race craft with the help of experienced coaches. They can then put these skills to the test in our monthly competitive BM Junior Club Championship races, if they wish.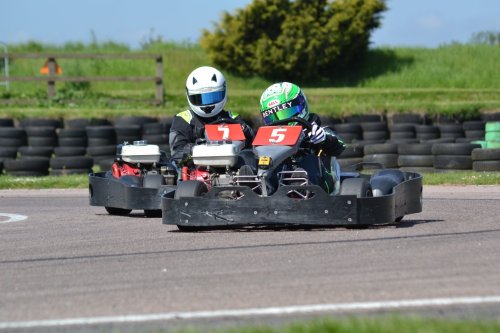 Academy
The Junior Academy allows hobbyists, Club hopefuls and our Club drivers even more opportunity to meet and train with others at our regular Saturday morning sessions. Drivers will receive tuition, debrief and analysis from members of staff.
Junior Academy Practice Dates
Saturday 23rd January
Saturday 13th February
Saturday 13th March
All Saturday sessions are monitored with advice, guidance and debrief.
---
Club
Each Junior Club Race Event (monthly on a Saturday morning) includes a practice session and a number of point scoring heats for all drivers. Awards are presented at the end of each event to the top performing drivers. These monthly results also go forward to determine an overall Championship Winner who is awarded a fantastic trophy at the end of each Winter and Summer season.
Junior Club Summer Cup
Race 1: Saturday 25th July - Completed
Race 2: Saturday 22nd August - Completed
Race 3: Saturday 26th September
Race entry: £65pp
9:30 Arrival on circuit from 10am
Practice followed by race's
3 rounds - Points are awarded at each race
All 3 rounds to count towards championship total
Trophies will be awared for each round
All races streamed live
Junior Club Winter Cup
: Saturday 24th October
Race 2: Saturday 21st November
Race 3: Saturday 12th December
Race 4: Saturday 30th January
Race 5: Saturday 27th February
Race 6: Saturday 27th March
Race entry: £65pp
6 rounds - Points are awarded at each race
5 out of 6 rounds to count towards championship total
Trophies will be awared for each round
All races streamed live
Race results and Championship standings can be found at https://results.alphatiming.co.uk/bayford/