NEXT DATE: Thursday 21st December 2023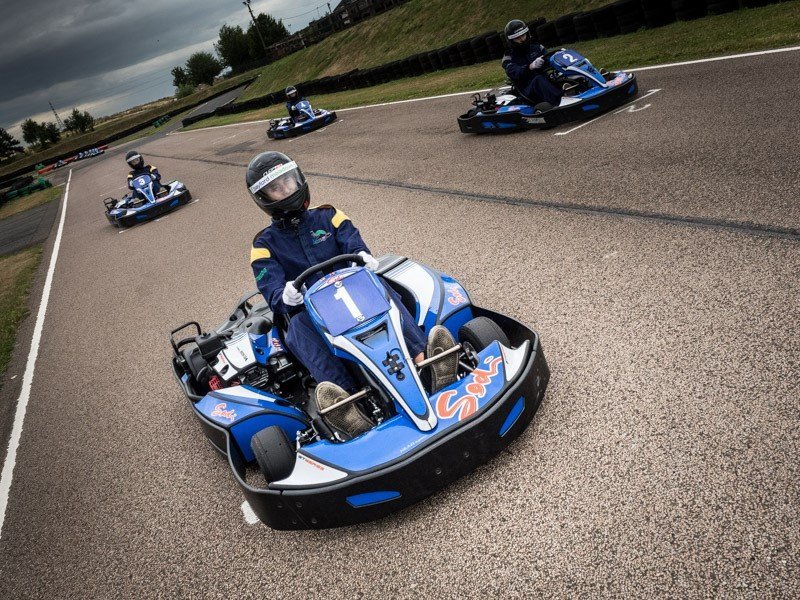 We reserve THURSDAYS DURING STANDARD SCHOOL HOLIDAY PERIODS from 9am - 3pm as Special 'Book a Drive' Days for children and adults alike to enjoy karting on our divided main international circuit.
All ages are welcome, from 9+years (min height 127cm) throughout the day, whether as individuals or groups of friends and family, with the same great price for all! Juniors will drive our leisure karts whilst adults will drive our Pro 200 karts.
When you arrive:
1. Upon arrival head straight to the Briefing Centre to register.
2. From there you will be issued with appropriate Racewear and receive a short safety briefing and some basic tuition in our comfortable Briefing Centre,
3. You are now ready for your Karting Experience and will be directed to the circuit for your Karting Session.
4. Once complete, head over to the podium for a photo opportunity before returning your racewear and perhaps enjoy some refreshments, or watch others from the Patio.
Prices:
£45 per person for 30 minutes
The experience includes full safety wear, briefing and driving instruction so please allow at least 1 hour for your visit. Please wear appropriate clothing and shoes (no open toed shoes), also bring waterproof clothing during wet weather, as we aim to kart whatever the weather!
Upcoming 2023 dates
Christmas Holiday: Thursday 21st December
Christmas Holiday: Thursday 28th December