Bayford Meadows licensed Diner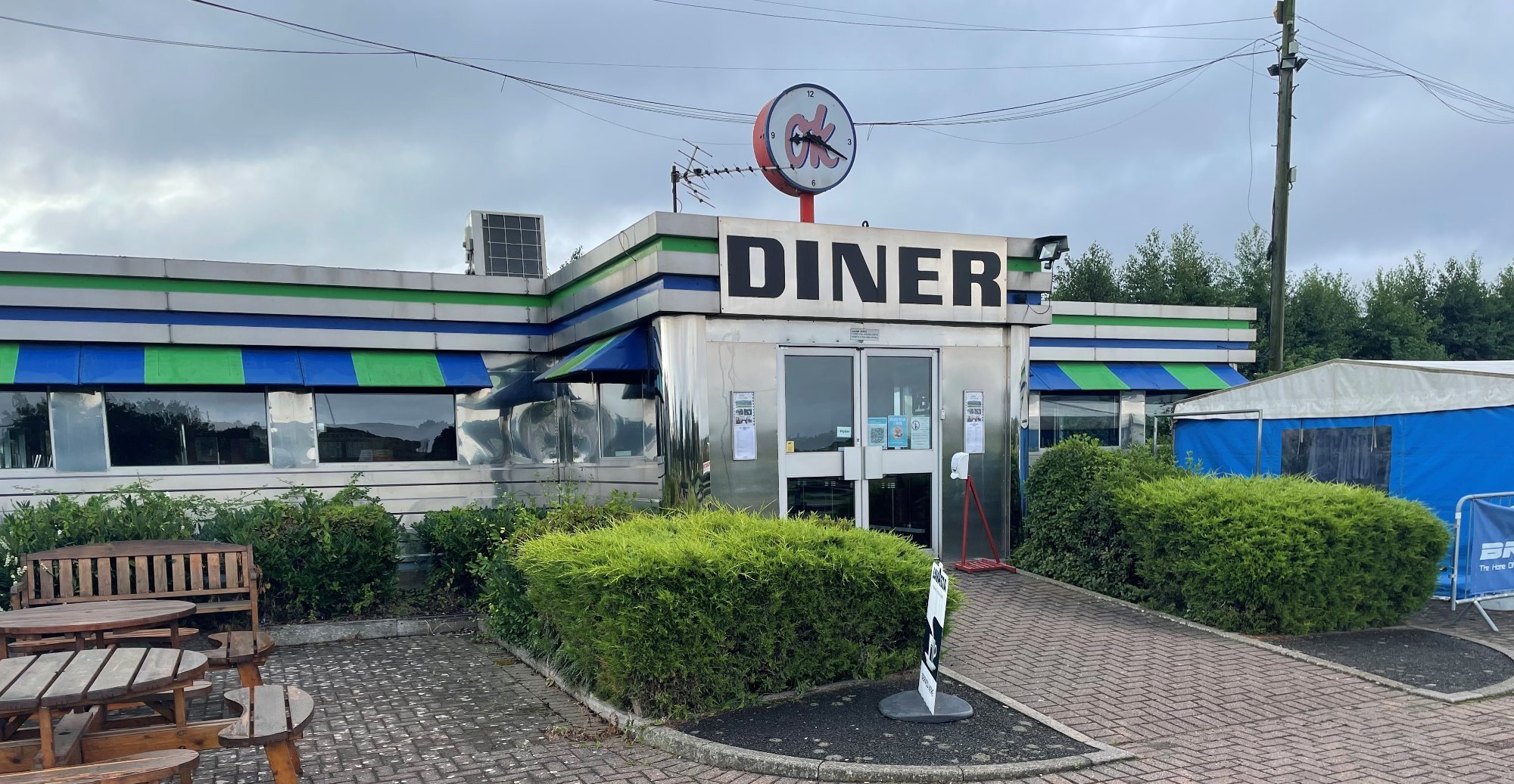 Our on-site Diner will be open for both hot and cold food and drinks on Saturdays and Sundays and offers a pre-order and pre-paid menu for group bookings and childrens birthdays on weekdays. We also have vending machines for hot and cold refreshments and snacks located in our briefing centre.
To order food please complete the form below, a member of the diner staff will then be in touch to confirm the order and take payment prior to the event. Food orders must be made no later than 48 hours before your event.
Adult events pre-order menu options
● Ready Steady breakfast!
Bacon, sausage and egg roll or sandwich, with hash brown
Hot/ Cold drink
Price: £12.50pp
● Classic
Choice of;
Large burger/ Large cheese burger/ Bacon cheese burger/ Chicken burger/ Veggie burger, served with chips
Hot/ Cold drink
Price: £12.50pp
● Bayford Sweet Chilli Wrap
Chicken/No Chicken Wrap with salad and sweet chilli sauce served with chips
Hot/ Cold drink
Price: £12.50pp
For food allergen or intolorence information please discuss with a member of staff upon booking/ arrival
Junior Parties pre-order menu options
Choice of:
● Beef burger
● Cheese burger
● Chicken burger
● Chicken Nuggets
● Sausages
● Veggie burger
All served with chips, a treat and a cold drink.
Price: £10pp
For food allergen or intolorence information please discuss with a member of staff upon booking/ arrival